Attorneys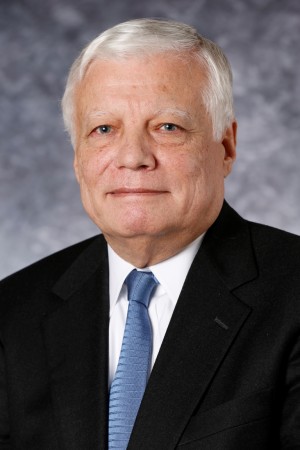 Mr. Russo was an Assistant District Attorney for Queens County, New York from 1976 to 1984 and an Executive Assistant District Attorney from 1984 to 1988. During his career as a prosecutor, he was Chief of the Homicide Bureau, Rackets Bureau and Economic Crimes Bureau. As Executive Assistant District Attorney he supervised all the DA's investigations bureaus consisting of 200+ lawyers. He was an instructor at the National Institute of Trial Advocacy and a lecturer in trial advocacy at Hofstra University Law School.
Mr. Russo entered private practice in 1988 and in 1989 served as one of the lead criminal and civil attorneys in defending the Master of the Exxon Valdez. Since that time, he has represented numerous clients concerning environmental criminal law matters throughout the United States as related to oil spills, oil pollution violations and related governmental investigations.
For example, he has defended corporations and crew members in Oily Water Separator (OWS) criminal offenses in New York, New Jersey, Florida, Georgia, North Carolina, Maryland, Virginia, Massachusetts and California. Chambers USA notes that "Leading criminal lawyer Tom Russo is well regarded for a considerable amount of good work on oily water separator cases and dealing with the Coast Guard." Mr. Russo has defended corporations and/or individuals on major oil spills involving various federal (and state) statutes such as the Clean Water Act, Oil Pollution Act, Migratory Bird Act, Act to Prevent Pollution from Ships and others in various venues such as, Prince William Sound, Alaska (Exxon Valdez); Buzzard's Bay, Massachusetts (Bouchard Transportation); Charleston, South Carolina (Star Eviva); Puerto Rico (Morris J. Berman); Oregon (New Carissa); Providence, Rhode Island (Scandia). Chambers USA reports that sources describe Mr. Russo as "Excellent" and that he "earns praise for his skill in criminal matters."
Mr. Russo has been admitted pro hac vice as lead counsel in criminal and civil cases in Federal District Courts in the following States: New Jersey, Texas, California, Oregon, North Carolina, South Carolina, Alaska, Florida, Georgia, Rhode Island, Massachusetts, Maryland and Connecticut.
He has spoken about criminal liability in Oil Spill Maritime accidents and OWS cases for P&I Clubs, and has been the featured speaker at seminars in Singapore, Hong Kong, Greece, Norway, Belgium, the United Kingdom, Australia and Russia. He recently conducted seminars in the Russian cities of Moscow and St. Petersburg in August 2010 on criminal liability of vessel owners for pollution and OWS violations.
Mr. Russo holds the highest AV preeminent rating from Martindale-Hubbell and has frequently been ranked as a leading maritime criminal attorney by publications such as The Best Lawyers in America Guide, Expert Guides Best of the Best USA, Chambers USA and The Legal 500. Chambers USA 2010 stated: "Sources agree: 'If a criminal case comes in through the doors of a firm that's not equipped to handle it you can bet your life that it'll be referred to Russo.'"