Attorneys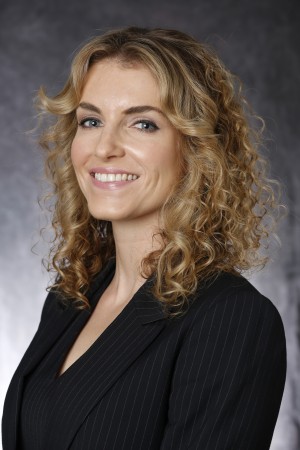 Ms. Jonczak is an accomplished trial lawyer in both federal and state courts. She joined Freehill, Hogan & Mahar in 2017, where her practice currently focuses on federal administrative matters, including claims arising under the Longshore and Harbor Workers' Compensation Act and the Defense Base Act.
Prior to joining the Firm, Ms. Jonczak worked for several years as an in-house litigator for a large international insurance company as well as in private practice. She has significant experience in a number of practice areas, including maritime litigation, insurance coverage, general commercial litigation, international arbitration, and professional malpractice. In addition, she has notable appellate experience and has prevailed on several appeals before the Benefits Review Board, United States Department of Labor. While in private practice, Ms. Jonczak lived in London for approximately three months, where she completed secondments with various Lloyd's of London syndicates.
Ms. Jonczak graduated Magna Cum Laude with Honors from The Florida State University in 2005 with a B.S. in History and Political Science. She earned her law degree from The University of Florida in 2008, where she was a competing member of the nationally-ranked UF Trial Team. On a personal level, Hilary enjoys traveling, nature, photography, and scuba diving.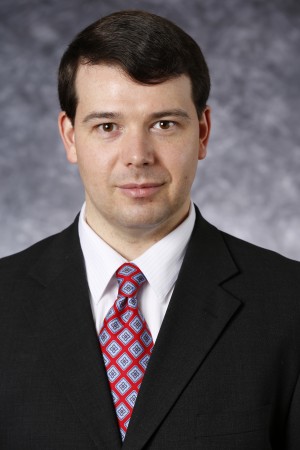 Eric Matheson brings a diverse maritime background to Freehill Hogan & Mahar. Mr. Matheson is a graduate of the United States Merchant Marine Academy, where he received a Bachelors of Science in Marine Operations and Technology, a marine transportation program enhanced with marine engineering studies. He served in the U.S. Navy on a guided missile frigate as both a deck and engineering officer. He holds a U.S. Coast Guard Unlimited Third Mate's License.
Following his service in the U.S. Navy, Mr. Matheson obtained his law degree from Villanova University School of Law, where he was Editor-in-Chief of the Villanova Environmental Law Journal.
Mr. Matheson works on a variety of matters, using his legal skills as well as his technical background in Marine Operations and Technology and his experience at sea on a variety of vessels. He has worked with Vessel Data Recorders (VDR) and other recording systems in accident reconstruction involving collision, grounding, sinking, and other vessel casualties. He has worked on cases involving modern vessel incinerators and oily water separators (OWS) which involve computerized data and the tracking of use and function of ship's equipment. He is active in both litigation and arbitration involving ship sale, vessel collision, electrical fires, power outages, sinkings, loss of cargo, safe port/safe berth warranties, and the mechanical failure of intermodal equipment, including cranes, tractors, brake systems, and refrigeration systems. He also has experience in cases involving sensitive chemical cargo contamination claims.  Mr. Matheson has been named a Rising Star in the field of maritime law from 2015 through 2019 by New York Super Lawyers, and in 2018 was listed as a recommended attorney by The Legal 500. In 2019, The Legal 500 named him as a "Next Generation Partner."