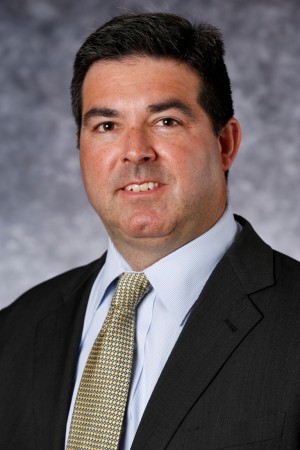 Professional Affiliations:

Mr. Pallas graduated from Georgetown University in 1991 with a bachelor's degree in political science. He received his law degree from Tulane Law School in 1994, cum laude, with a Certificate of Maritime Law, where he served as Managing Editor of the Tulane Maritime Law Journal. Having previously worked with the firm as a summer associate, he joined the firm in 1994 as an associate and became a Partner in 2003. Mr. Pallas' practice concentrates on intermodal cargo loss and damage cases. He also has extensive experience with marine casualties, civil and criminal environmental defense, charter party disputes, commercial litigation, personal injury matters and ship finance. Mr. Pallas has been selected by his peers for inclusion in the The Best Lawyers in America Guide in the field of maritime law from 2017 through 2020 and has been highlighted in The Legal 500 – USA for 2017, 2018, and 2019.
The Vessel Speaks, Presentation at the session on "Casualty Investigation and Response" at the Pacific Admiralty Seminar, San Francisco, October 10, 2019.
Ethical Considerations for Counsel in the Context of Onboard Investigations, Presentation at Maritime Law Association CLE program, New York, May 2011.
Criminal Liability in the Maritime Industry: The Cover-Up Is Worse Than The Crime - Article published in the November 2010 issue of Currents, a publication of The Shipowners Claims Bureau.
COGSA: An Overview – Presentation at American Auto Logistics, New Jersey, September 2010, together with FHM partner William Juska.
Criminal Liability in Oil Pollution Cases and COGSA: An Overview – Presentation at Ingosstrakh Insurance Company, Moscow, August 2010, together with FHM partner Thomas Russo.
Oily Water Separator Violations: Is There A Way Out? - Article published in the May 2008 issue of Britannia News; also been reprinted in 2008 BIMCO electronic newsletter.
Criminal Liability Under MARPOL: Practical Considerations – Article published in the Britannia Risk Watch, Volume 15, No. 1, January 2008.
Owners & Charterers' Liability for Oil Pollution - Address delivered at Hyundai American Shipping, New Jersey, February 2006.
United States Carriage of Goods by Sea Act ("COGSA") Workshop – Presentation at Wallenius Wilhelmsen Logistics, August 2013.