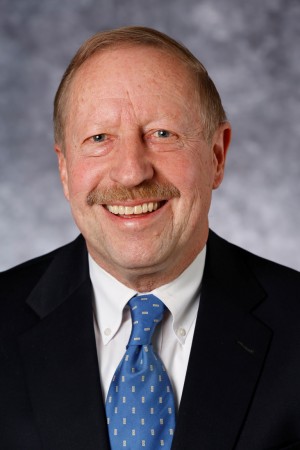 Professional Affiliations:
Mr. Lenck has over 35 years of experience in maritime law as a partner at Freehill Hogan & Mahar. He has litigated marine insurance, cargo and charter party disputes of all kinds, including trials and arbitrations in New York. His current practice focuses heavily on ship sale and finance, ship construction, yachts and the drafting and analysis of all types of maritime contracts.
Mr. Lenck has been the lead attorney on the Firm's many vessel sale and financing transactions, including all manner of cargo vessels, yachts, research ships, and passenger vessels. These transactions have involved the U.S. flag registry and all the major foreign maritime flags. He has broad experience in working on loans from private banks and government entities in asset based maritime financings. His extensive knowledge of contract terms and lenders' requirements helps to ensure that borrowers are adequately protected and that the lenders' requirements are met in a timely and efficient way. Mr. Lenck has lectured on Ship Sale and Purchase as a visiting professor at World Maritime University in Malmö, Sweden.
Mr. Lenck draws on his years of litigation experience when providing advice on maritime contracts. He has drafted bills of lading and charter parties for major carriers, and has advised on ship construction and repair contracts, COA's, service contracts, marine terminal agreements, asset purchase agreements, yachting agreements, dockage agreements and all manner of corporate documentation.
Mr. Lenck has authored numerous articles on maritime law and has been a speaker at many maritime conferences and seminars in the U.S. and abroad. He has taught courses on maritime law subjects at the John Gray Institute of Lamar University and at World Maritime University in Sweden. He is the author of LAW OF RECREATIONAL BOATING, published by Cornell Maritime Press in 2019. (order through Maritime Press, a Division of Schiffer Publishing, Ltd., Amazon Books,Barnes and Noble)
Language:
Swedish
Pro-Bono Activities:
South Street Seaport Museum
Mr. Lenck holds the highest AV preeminent rating from Martindale-Hubbell and over the years has been singled out as a leading maritime attorney by publications such as Chambers USA, New York Super Lawyers Magazine (2007-2019), The Best Lawyers in America Guide (2013-2020), The International Who's Who of Shipping and Maritime Lawyers and Who's Who Legal: Transport 2015-2020.
Recent Maritime Transaction Cases:
$21,000,000 purchase and financing of reefer vessel- Liberian flag
$100,000,000 tug and barge fleet financing - U.S. flag
$1,800,000 purchase of harbor cruise yachts - U.S. flag
$20,000,000 passenger vessel purchase - Malta flag
$9,000,000 yacht sale - Cayman Islands flag
$20,000,000 loan restructure and financing of tankers fleet - Panama flag
$3,000,000 financing - U.S. flag, Canadian government lender EDC
$92,500,000 purchase and financing casino vessels- U.S. flag
$500,000 Sale sport fishing yacht - U.S. flag
Advising fleet of 125 racing boats and sailing yachts on recreational boating issues including insurance, chartering, rental, dockage agreements and company structure
$48,000,000 offshore supply vessel purchase and financing - Norwegian flag
Recent Reported Decisions:
Maersk Inc. v. Neewra, Inc., 687 F. Supp. 2d 300 (S.D.N.Y. 2009)
A.P. Moller-Maersk v. Ocean Express Miami, 2009 A.M.C. 396 (S.D.N.Y. 2008)
TRADEWIND SUN, S.M.A. No. 4133 (N.Y. Arb. 2011)
Acadia v. I.N.A., 2012 A.M.C. 2088 (N.Y. Sup. Ct. 2012)