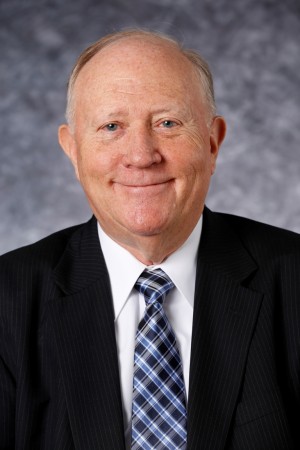 Professional Affiliations:
As a partner with the firm, Mr. Ross has extensive experience in handling litigations before the State and Federal Courts in New York and New Jersey, as well as mediations and arbitrations. He has represented clients, including vessel Owners and Charterers, in litigations, mediations and arbitrations relating to:
Commercial contract disputes
Charter Party disputes
Fire and explosion casualties
Loss of containers overboard
Dry and liquid cargo damage/contamination claims
Dock damage claims
Collisions /Allisions
Off-Spec bunker disputes
Maritime liens
General Average
Hull and P&I insurance matters
Mr. Ross has received the highest AV preeminent rating from Martindale-Hubbell and has been annually rated as a leading maritime attorney by publications such as New York Super Lawyers and The Best Lawyers in America Guide.
Arresting Systems Corporation vs. the M/V SAUDI HOFUF, 2014WL 4756420 (S.D.N.Y.) Represented ocean carrier in a case where the plaintiff sought to recover $760,000 for alleged seawater damage to six trailers carrying mobile aircraft arresting systems, which were unpackaged on the trailers, and carried on-deck. On a motion for summary judgment successfully limited liability to $3,000, based on the COGSA package limitation and the argument that on-deck stowage of such unpackaged shipments was customary in the roll-on roll-off trade.
National Shipping Company of Saudi Arabia v. Diversified Freight Logistics, 2003 U.S. Dist. LEXIS 22831, 2004 AMC 188 (S.D.N.Y. 2003) Represented ocean carrier plaintiff and successfully recovered deadfreight from freight forwarder based upon oral contract/booking of cargo.
Anvil Knitwear, Inc. v. Crowley American Transport, 2001 U.S. Dist. LEXIS 10684, 2001 AMC 2382 Obtained a decision exonerating the ocean carrier defendant for a hijacked shipment of clothes; Court finding a 4(2)q defense under COGSA with no negligence on the part of the ocean carrier; 2001 AMC 2382 (S.D.N.Y., 2001)
E.M.S. Industrie S.A. v. Polskie Towarzystwo Okretowe, 608 F. Supp. 1133, 1986 AMC 217 (E.D.N.Y. 1985) Vessel owner was able to limit liability for damages to $500 under COGSA to both Plaintiff's claim and cross-claim of warehouse, who was not a party to the ocean B/L contract.
In re Complaint of Compania Gijouesa de Navigacioni, S.A., 590 F. Supp. 241; 1985 AMC 1469 (S.D.N.Y. 1984) Obtained judgment finding the limitation of liability provision of the Brussels Convention was procedural, not substantive law, and therefore the law of the forum, the United States, governed with respect to calculating the amount of a shipowner's interest in its vessel.
Great American Insurance Co., et al. v. MAERSK TOKYO, et al., 00 CV 0875 (MBM) and related cases. Following the filing of a multi-million dollar lawsuit by cargo interest for damage to the vessel and her cargo due to an explosion and fire, the matter was referred to Mediation before a Federal judge where our client was exonerated and awarded significant attorneys' fees and costs.
Goudara, S.A. v. Interchart et al., SMA No. 2622, New York, 1990. Successfully obtained an award of $1.4 million dollars, plus attorneys' fees, for a vessel owner against the charterer relating to vessel damages due to breach of the unsafe berth and port warranties in the charter party.
Other Reported Decisions:
St. Paul Fire & Marine Insurance v. Sunlight Compania Naviera Paraskevd II et al., SMA No. 4034, New York, 2009
American Home Assurances Co. v. Crowley Ambassador, 2003 U.S. Dist. LEXIS 2072, 2003 AMC 510 (S.D.N.Y. 2003)
Street, Sound Around Elecs, Inc. v. M/V ROYAL CONTAINER, 30 F. Supp. 2d 661, 1999 AMC 1805 (S.D.N.Y. 1999)