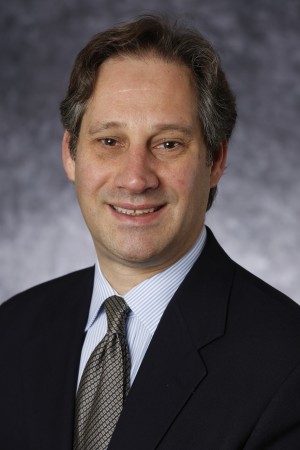 Professional Affiliations:

John F. Karpousis has been practicing law for over two decades, joining Freehill Hogan & Mahar in 1996, where he has been a Partner since January 2002 and currently heads the firm's Workers' Compensation defense practice. He graduated with a B.A. from Rutgers University in 1990, and received his Juris Doctorate from Fordham University School of Law in 1993.
John has considerable trial experience, having tried both jury and non-jury cases and argued appeals in both federal and state courts of New York and New Jersey. He has tried over 40 cases before the United States Department of Labor, Office of Administrative Law Judges and Benefits Review Board. John is a published author and frequent lecturer on matters involving the Longshore Harbor Workers' Compensation Act, and has taught several Continuing Legal Education seminars on Longshore Act matters to other attorneys. In addition to his LHWCA and Defense Base Act workers compensation practice, John works extensively in the area of maritime personal injury law, including the defense of 905(b) LHWCA claims, Jones Act claims, marine construction litigation, passenger vessel and other maritime/terminal liability, trucking and transportation related personal injury cases. He also handles other marine litigation including marine insurance coverage disputes and hull and machinery claims. In 2014, Best Lawyers in America, which has named him to their Best Lawyers list, reported that a client described John as exhibiting "a fierce passion," "a very charismatic litigator with a keen sense of what the judge and jury want to hear" and "one of the firm's most talented attorneys." The Legal 500 named John as a recommended attorney for 2018 and 2019. Best Lawyers in America ranked him in 2018-2020 in the admiralty and maritime field.
Languages:
Greek
Reported Decisions:
Jones Act
Ronkese v. Tilcon, 153 AD 3d 259 (NY App. Div. 3rd 2017)
Songui v. Reynolds Shipyard, 2 AD 3d 706 (NY App. Div. 2nd Dept. 2006)
Johnson v. Stolt Neilsen, 1995 AMC 2662 (DNJ 1994)
Marine Construction
Mulhern v. Manhasset Bay Yacht Club,

840 N.Y.S.2d 821 (N.Y. App. Div. 2007)

Collado v. City of New York, 72 AD 3d 458 (NY App. Div. 1st Dept. 2010)
Daza v. Pile Foundation, 2013 U.S. Dist. LEXIS 172362 (S.D.N.Y. 2013)
905(b)
Verga v. MV ROTTERDAM EXPRESS, 2009 U.S. Dist. LEXIS 111359 (EDNY 2009)
LHWCA & DBA
Myers v. Qinetiq, 50 BRBS 97 (ALJ) (2016)
Ahmadzai v. Mission Essentials Personnel, 50 BRBS 533 (ALJ) (2016)
Young v. Global Terminals and Container Services, 45 BRBS 875 (ALJ) (2011)
Beaver v. Global Terminals and Container Services, 39 BRBS 720 (ALJ) (2005)
Representative Cases:
Representing a marine construction company and vessel owner in a wrongful death case with questionable Jones Act versus Longshore status (limitation of liability petition filed) in Federal District Court in New Jersey.
Representing the New York State Thruway Authority with respect to a multi-party fatality at the Tappan Zee Bridge.
Representing a barge owner and asphalt cargo plant in a serious leg injury case involving alleged Reflex Sympathetic Dystrophy where seaman status was in dispute in NY State Court.
Representing a ship repair yard in Illinois where one of its workers has filed suit claiming Jones Act seaman status after being injured and undergoing several back surgeries.
Representing a terminal in a case involving an above the knee amputation of an outside trucker's leg.
Representing a terminal in an investigation by OSHA for a death of one of its workers.
Representing a terminal for an injury resulting in multiple surgeries involving the lifting of an outside trucker by one of the terminal's RTG cranes.
Representing a DBA insurer in 3 separate cases involving DBA workers' compensation benefits where the claimants are alleging PTSD and permanent disability.
Representing a marine terminal and its USL&H/ LHWCA insurer in claims brought by workers for permanent total compensation benefits.
The Application of A Blended or Two Tiered Approach to AWW in Present Day, Post War DBA Cases Using Kubin, KS and their Progeny – Address and paper Delivered at AIG DBA Seminar Dallas, Texas June 2014
The Role of the Nurse Case Manager in Federal Compensation Cases – Presentation at the Florida Workers' Compensation Institute, Orlando, Florida, August 2013
Just What Exactly is a Vessel Anyway? – Address and paper delivered at the Annual Longshore Conference sponsored by Loyola University New Orleans College of Law, New Orleans, Louisiana, April 2013.
The (Non)Application of the Jones Act in Marine Construction Settings - Address and paper delivered at the Signal Mutual Indemnity Annual Longshore Conference, Philadelphia, PA., May 2012.
ALJ Trends and Survey – Presentation at AIG DBA Seminar, Dallas, Texas, May 2012
The Effect Various State and Federal Maritime Laws Can Have on "First Party" LHWCA Claims - Address and paper delivered at the Signal Mutual Annual Longshore Conference, Jacksonville, Florida, May 2011
An Overview Of Maritime Litigation In The United States – Presentation at the West of England P&I Club, London, June 2010, together with FHM partner Mark Muller.
Coverage and Jurisdiction Under The Longshore and Harbor Workers' Compensation Act: Part I; Third Party Harborworkers' Claims in Marine Construction Accidents: Part II - Papers delivered at Lorman Educational Services Seminar, New York, August 2008.
Maritime Personal Injury - Address delivered at the Lorman Educational Seminar, August 2007, together with FHM partner John J. Walsh.
U.S. Pollution Statutes, Criminal Charges Arising out of Oily Water Separator Cases, on Board Investigations and Evidence Issues Under U.S. law – Presentation at Standard P&I Club, Greece, October 2006, together with FHM partner Thomas M. Russo.
Cumulative Trauma and Repetitive Stress Clams under the LHWCA - Address and paper delivered to Signal Mutual Annual Longshore Conference, San Antonio, Texas, May 2005.
Longshore Harbor Worker 905(b) Suits – Presentation at the Lorman Maritime Personal Injury Seminar in New York, May 2001.
Damages in U.S. Personal Injury Cases – Presentation at Fourth International Conference on Maritime Law, Piraeus Bar Association, Greece, June 2001.
LHWCA and State Hearing Loss Claims – Presentation at Signal Conference, March 1999.