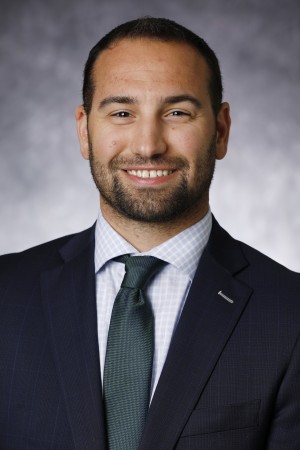 Professional Affiliations:
Matthew Pallay graduated from Ohio Northern University Claude W. Pettit College of Law with a Certificate of Specialization in Criminal Law before attending Tulane University Law School, where he earned his LLM in Admiralty With Distinction.
Matthew was a third generation longshoreman, prior to joining Freehill Hogan & Mahar, in New York harbor for nearly 10 years. As a longshoreman, he primarily handled various bulk and breakbulk cargo operations, as well as heavy lifts. Additionally, he handled vessel mooring, stowage, and discharge operations.
Matthew has been involved in all phases of the firm's practice since he joined the firm in November 2015. He is primarily involved in the firm's personal injury practice, including federal workers' compensation, Jones Act, and third-party litigation defense. Matthew routinely appears in the New Jersey and New York state and federal courts, as well before the Department of Labor Office of Workers' Compensation Programs and Office of Administrative Law Judges. Matthew regularly handles all aspects of litigation from initial evaluation and investigation to taking and defending the depositions of fact and expert witnesses, engaging in motion practice, and appearing for oral arguments.
Matthew frequently conducts and participates in vessel and terminal inspections, both domestically and abroad. His experience includes investigating personal injury matters, stowaways, drug smuggling, oil spills, engine room fires, vessel breakaways, collisions, allisions, and other marine casualties.
The Right of Direct Action: Issues Proceeding Directly Against Marine Insurers
Tulane Maritime Law Journal (41 Tul.Mar. L.J. 57) (Winter 2016)