Attorneys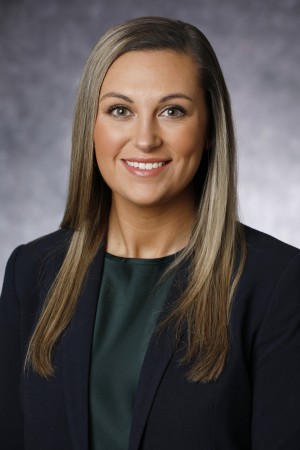 Kathleen O'Brien graduated from Roger William University School of Law in 2018, where she focused her studies on admiralty and maritime law. While at RWU, Ms. O'Brien was president of the Maritime Law Society, and received the Maritime Achievement Award and William J. Coffey Excellence in Maritime Writing Award from her school. She also participated in the Judge John R. Brown Admiralty Moot Court Competition, where she received third place for best oral advocate in the competition in 2018. During law school, Ms. O'Brien interned at the United States Department of Justice in the Aviation and Admiralty Litigation Office and worked alongside corporate counsel for a prominent shipping agency in Providence, Rhode Island throughout her 3L year.
Prior to joining Freehill Hogan & Mahar in 2019, Ms. O'Brien was a law clerk to the Honorable Dennis R. O'Brien, J.S.C., in the Superior Court of New Jersey from 2018-2019. She has been racing sailboats competitively since she was young, and regularly draws from her experience on and off the water. Ms. O'Brien is active in all phases of the firm's practice.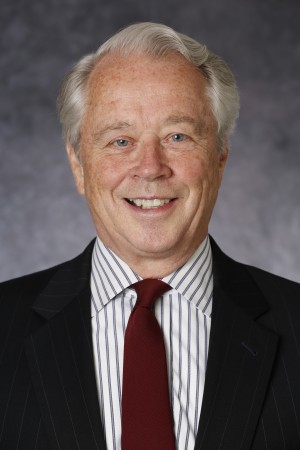 With over 45 years experience Mr. Juska, the managing partner of the firm, brings a broad perspective to the practice of law, informed by the handling of hundreds of cases. Chambers USA 2014 reported: "Sources say he is 'very strong on all aspects and has a wealth of experience to draw on.'"
He is noted for his expertise in cargo damage cases, charter party disputes and commodities sales contracts. Chambers Global 2013 stated that he is "highly regarded" in these areas of practice. Chambers Global 2007 described Mr. Juska as a "globally renowned practitioner" while in 2008 the same source wrote, "He impresses interviewees [clients] with his counsel on cargo defense cases and charter party disputes. His ability to read circumstances is such that 'you can introduce him to anyone under the sun and he will respond effectively.'"
Mr. Juska has long advised clients on U.S. trade regulations. Since 2010 he has played a leading role in counseling a broad range of clients on compliance with the U.S. sanctions against Iran as well as on the U.S. sanctions relating to the Ukraine, Syria, Sudan, Myanmar, and Cuba. Chambers 2016 described him as having "a wealth of experience and practical knowledge on sanctions."
In addition to these primary areas of practice, Mr. Juska has considerable experience in oil pollution, marine contracts, commercial litigation and provisional remedies, such as arrest and attachment. He represents a wide variety of clients, such as P&I Clubs, shipowners, charterers and commodities traders in commercial disputes, whether requiring litigation or arbitration. He has arbitrated cases before the Society of Maritime Arbitrators, the American Arbitration Association and the International Centre for Dispute Resolution.
Mr. Juska is annually ranked as a Leader in the Field by Chambers USA. Chambers USA quotes sources declaring him as "tremendously smart", a "gentleman and astute litigator" as well as "one of the most competent attorneys in the New York area." Chambers USA 2018 quotes an interviewee calling him a "smart and efficient lawyer who sees things clearly" and who gives "top-rate advice." He is similarly annually ranked by New York Super Lawyers and Best Lawyers in America, to whom one client stated in 2012, "If Bill does not know the answer, I am not sure who would."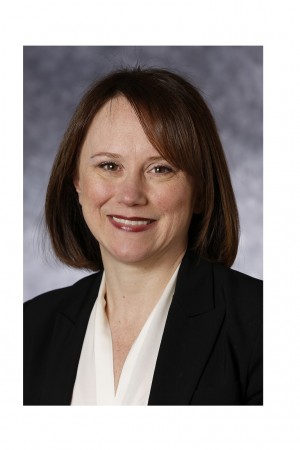 Title:

PARTNER

Location:

80 Pine Street, 25th Floor New York, NY 10005-1759

Email:

venezia@freehill.com

Phone:

212-381-3018

Fax:

212-425-1901
Areas of Practice: Cargo Loss and Damage, Collision and Casualties, Commodities, Contract Drafting and Analysis, General Commercial Litigation, Hazardous Cargoes, Judgment Enforcement, Marine Insurance, Personal Injury, Sanctions, Ship Construction, Ship Purchase and Sale
Cities of Practice:
Counties of Practice:
States of Practice:
Districts:
Law School:
Undergrad School:
Ms. Venezia is a partner in Freehill Hogan & Mahar's New York office where her practice focuses on numerous areas of maritime and transportation law and international commercial litigation and arbitration. Ms. Venezia has extensive experience at both the trial and appellate levels, having tried and handled cases as both lead and second-chair attorney in U.S. federal and state courts and before U.S. arbitration tribunals. She has handled a wide variety of matters involving commodities contracts, contracts of sale and lease, charter parties, electronic bills of lading, hazardous cargos, mass casualties, collisions, the U.S. Limitation of Liability Act, provisional remedies of arrest and attachment, U.S. military cargos, insurance coverage disputes, and enforcement of foreign judgments and arbitration awards. She also counsels clients on compliance with U.S. sanctions regulations; commercial contracts of charter party, vessel sale, and commodities sales; and Coast Guard and NTSB investigations.
Ms. Venezia has repeatedly been recognized as a leader in her field. Chambers USA notes that she is a "well-regarded litigator" and "is continuing to build a formidable reputation for excellent work as a litigator." She is also praised as "a smart, talented and dynamic young attorney" and one who is "particularly good at arguing on her feet." Chambers USA.